Beyond the Box is the podcast of Raborn Johnson and Steve Sensenig.  We have been encouraging each other in the journey outside the bounds of institutional religion for several years now and share many of our candid thoughts and questions in our podcast.
We don't claim to have a corner on the truth, and there doesn't seem to be any topic or question that is "out of bounds" in our discussions.  As we say in the intro to each podcast, we're just two guys thinking out loud, exploring the wide open spaces of our freedom in Christ.
Come with us and explore beyond the box!
Beyond the Box is a proud member of MyLifeMinistries, a community of ministries that views the everyday Christian life as a ministry and seeks to encourage Christians in their daily walk with Christ.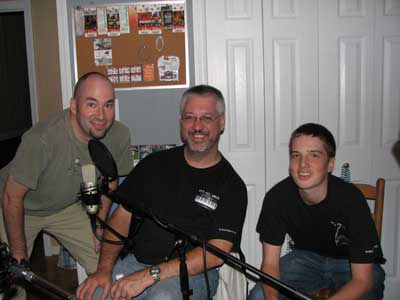 (The BtB team, from left: Raborn Johnson, Steve Sensenig, Dylan Sensenig)
Want to contact us? Use the form below, and your comment/question/insult will be emailed to us directly!